The ZPC Board of Deacons is a group that is ordained to provide hands-on care to our congregation and beyond through Deacon care teams. These teams serve as specialists in their respective areas, mobilizing others to help provide person-to-person care with a goal that every person will know the care and love of God.
Deacons Class of 2019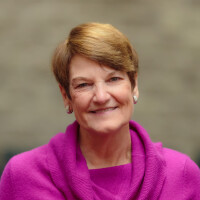 Judy Barnes
Deacon: Meals Ministry Team, leader
E-Mail:

Judy has been serving at ZPC for over 20 years, her family includes Chip Barnes Family, Robin and Anthony Barr, David Barnes, she is also a proud grandmother. She hopes to connect others with a ministry and the Lord and His word. To make them feel at home at ZPC.
Judy's Hidden Talent: She can remember details.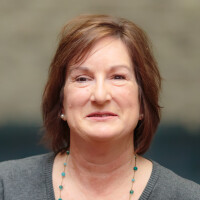 Susan Berry
Deacon: Hospital Team, leader; Deacon Clerk
E-Mail: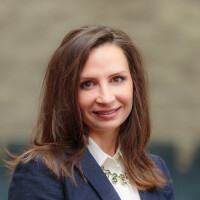 Jill Bonnell
Deacon: Prayer Team, leader
E-Mail: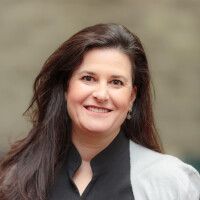 Lori Fulk
Deacon: Bundle of Joy, leader-in-succession
E-Mail:

Lori and her husband Greg along with their daughters Sara & Kelly started attending ZPC in 2015 Lori Shared "I truly enjoy breaking bread and sharing in communion with others (assigned to the meal train deacon, no surprise!). I hope that by just showing up into people's lives, and being of good use, I will do my part in loving our community well. I wake up every day and ask Jesus to send me where he needs me, and He always answers with a full day!"
Lori's Hidden Talent: I live by the "this little light of mine" rule, but unfortunately my little light occasionally gets out of hand, starts wildfires, and spreads general mayhem.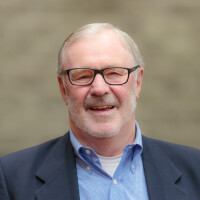 Steve Furste
Deacon: Community Assistance Team, leader
E-Mail:

Steve and his wife Becky have been at ZPC since 1991. They have four grown children: Jennifer Robinson, Jennifer La Moria, Andy Furste, Jeff Richter
Steve's Hidden Talent: Writing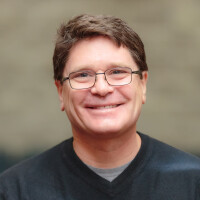 John Hicks
Deacon: Community Assistance, leader-in-succession
E-Mail: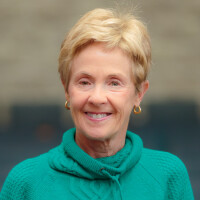 Anne Kelvin
Deacon: Bereavement Team, leader
E-Mail: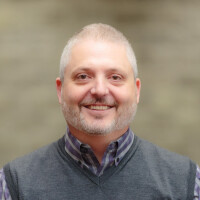 Mark Purvis
Deacon: Fellowship Team, leader
E-Mail:

Mark is marred to Mary K, they have been attending ZPC since November 2014. They have a school aged son Cooper and are in the process of bringing home 3 siblings from Bulgaria. Mark has said his goal is "To be able to meet people in our church that I would not otherwise have the chance to meet. Create and nurture long lasting friendships with other people of Christ inside and outside the walls of our church."
Mark's Hidden Talent: My selective memory: I can still remember the license plate # from an accident that my father, sister and I were in in 1984, but I can't remember what my wife's work schedule is!
Deacons Class of 2020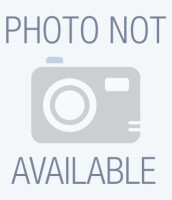 Jan Edds
Deacon: Prayer Team
E-Mail:

Jan has been attending ZPC for 4 years along with her Husband Dick Spolyer. Jan has 4 children and 9 grandchildren. She says "God chose me to help spread the word in a special way by helping others to pray and support the many ministries we have here at ZPC." We're excited to see what God will do through her passion for prayer!
Jan's Hobby: She enjoys sailing!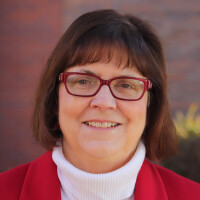 Trena Finch
Deacon: Fellowship Team
E-Mail:

Trena is excited to serve with the Deacons of Fun because she values fun! She's married to Scott and they have two adult daughters, Leeza and Rebecca Finch. Trena has been serving at ZPC for 25 years and especially loves to serve as a Sunday School teacher to 4 and 5 year olds!
Trena's Hobbies: Scrapbooking, Ancestry.com, reading Robert B. Parker and Maisie Dobbs books, walking, bike riding, going to the movies, and watching TV.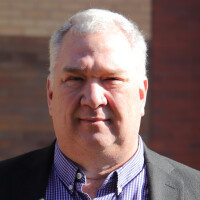 Shawn Grimes
Deacon: Welcome Shepherds, leader
E-Mail:

Shawn and his wife Cara have been attending ZPC since February 2014. They have a daughter Olivia. Shawn enjoys helping to keep ZPC the warm and welcoming place that it is. He hopes to provide visitors the same wonderful, God-filled experience that he and his family had on their first visit here.
Shawn's Hidden Talent: He is a master at Seinfeld trivia.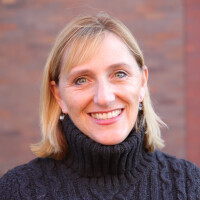 Julie Judd
Deacon: Youth & Young Adult Team, leader
E-Mail:

Julie and her husband Randy have been members at ZPC since 1999. They have college-age kids, Lauren and Davis, who both go to the University of Mississippi.
Julie chose the Youth and Young Adult Team because she loves witnessing the change in our youth through fellowship, worshipping, retreats, concerts, serving, etc she wants to help support such activities and volunteer wherever she's needed. Julie and Randy recently became the community lay directors for the Awakening at ZPC.
Julie's Hobbies: She LOVES listening to live Christian music and sometimes become a "groupie" when she find a favorite—it doesn't matter that she has seen them a gazillion times, she wants to go again the next time they're in town. Chris Tomlin, Mercy Me, Sidewalk Prophets, Matthew West, Casting Crowns, Third Day—some of them she's seen twice, some 3, 4, or 5 times!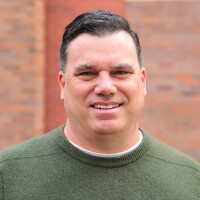 Tim Millar
Deacon: Hospital Team
E-Mail:

Tim has been at ZPC for 15 years. He choose to serve because he has a great respect for the people of ZPC and feels blessed to be called to serve as a Deacon. He looks forward to continuing the great work and leadership of prior Deacons. Tim has 3 daughters: Kelli, Erica, and Lindsay. Kelli and Erica got married to great men in 2018 at ZPC. Lindsay is a student at Butler.
Tim's Hobby: He plays a sport that not many Hoosiers do...ice hockey!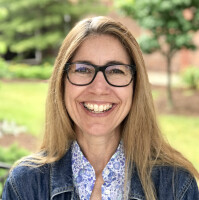 Andy Peters
Deacon: Bereavement
E-Mail:

Andy and her husband Tom have been attending ZPC for more than a dozen years and became members in 2015. They have four children: Emily, Sam, Caroline, and Ben.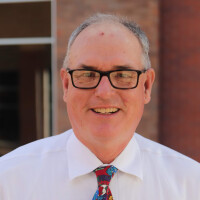 Alan Quick
Deacon: Welcome Shepherds, leader-in-succession
E-Mail:

Alan has attended ZPC for a number of years. He became a member in 2015. In addition to serving as a Deacon, Alan sings in the ZPC choir.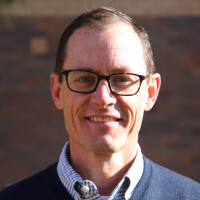 Greg Rankin
Deacon: Connection Team
E-Mail:

Greg is married to Dinah and they have two young adult children, an older daughter Hadley and younger son Ben. Their family has served together at ZPC for over 10 years. Greg wants to help people connect at ZPC and find their place to serve​.
Greg's Hobby:​ He loves fishing​.
Deacons Class of 2021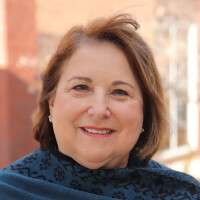 Adrienne Bough
Deacon: Community Assistance Team
E-Mail:

Adrienne Bough and her husband David have been attending ZPC since 2008. She has adult daughters and loves spending time with her grandsons. Adrienne volunteers in the church office and loves to serve others.
Hobbies: Reading, Gardening and Baking.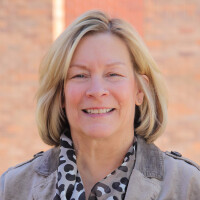 Sara Campbell
Deacon: Youth & Young Adult Team
E-Mail:

Sara and her husband Ty joined ZPC in 2006. They visited ZPC the week after we moved to Zionsville and never looked anywhere else! They have two teenage children a son Riley and a daughter Madison. Sara choose to serve in this role because she was involved in the elementary and middle school ministries when her children were younger. Now that we are almost empty nesters, she's looking forward to being involved with ZPC on a different level.
Sara's Hidden Talent: She can drive a tractor! They farm her family's farm near Flora, Indiana.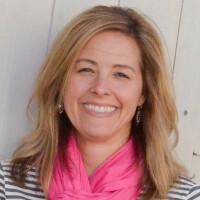 Stacey Schafer
Deacon: Welcome Shepherds
E-Mail:

Stacey has been a member at ZPC since 2007. She and her husband Matthew have a son and a daughter. Stacey choose to serve in her Deacon because she genuinely loves our church, she believes in our mission "to make disciples and release them for service in our broken world," and she is passionate about taking a more active role in serving and sharing the good news with others inside and outside our church walls. Stacey has been spiritually blessed by so many loving and caring members of our church body. It is her hope and prayer serving as a Deacon at ZPC allows her an opportunity to share these blessings with others within our church, our community and beyond. In addition to serving as a ZPC Deacon, Stacey also teaches Sunday School for ZPCKids.
Stacey's Hidden Talent: She claims it's not so much a hidden talent now, but her former hidden talent used be having her Commercial Driver's License and she could drive semi trucks. Today, her favorite hobbies are running, snow skiing with her family and reading.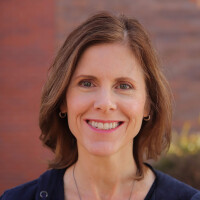 Cindy Argentine
Deacon: Prayer Team
E-Mail:

Cindy and her husband Mark have been members at ZPC since 2005. They have two college age sons and a high school aged daughter.
Cindy believes that "Caring for one another is a responsibility and a blessing. I want ZPC to feel like a loving Christian family for all those whose lives we touch. The ministries of the Deacons help to create that atmosphere."
Hobbies: Her friends know she loves music and writing. Some are surprised to learn she also love boating—canoeing, kayaking, sailing, and motorboating.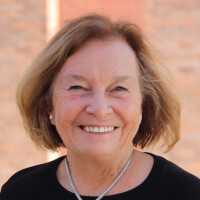 Ruth Ponti
Deacon: Bereavement Team
E-Mail:

Ruth has been a member at ZPC since 1989.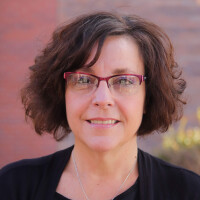 Susan O'Dell
Deacon: Meal Team
E-Mail:

Susan and her husband Brian have been members at ZPC since 1999. They have two adult sons, Matthew and Sean. Her parents, Bob and Clair Tibbetts, also attend ZPC.
Susan's Hobby: She is an avid reader!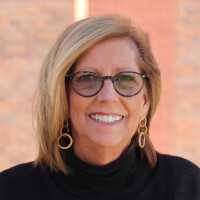 Julie Memmen
Deacon: Connection Team
E-Mail:

Julie has been at ZPC since 2016 she and her husband Ed have 7 adult children between them. Julie is retired and has been praying about the next steps for her to serve God. When this opportunity came up, it felt like an answer to that prayer. She's served in numerous roles in her previous Church and was trying to determine where to become more involved in ZPC. Julie's passion and career has always been in the service field and she excited to see how she can now serve in this role as a Deacon!
Hobbies Julie enjoys: She loves to travel, craft projects and go shopping but her favorite hobby is Grandparenting!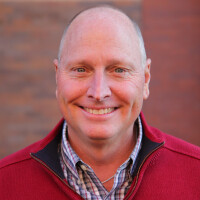 Mike Crabb
Deacon: Fellowship Team
E-Mail:

Mike and his wife Kara have participated in the life of ZPC for many years. They have adult children and grandchildren. They became members in 2016. Mike choose to serve in the deacon role because he had been a deacon before 1983.He wants to be part of the church body and glorify God since ZPC has done so much for him and his family.
Mike's Hidden Talents include: Fishing, Golf, and making a mean fried turkey during Thanksgiving!