The session is the governing board of a Presbyterian church made up of a group of women and men who are elected by the congregation to serve three-year terms as the overseers and policy-makers of a church. Areas of oversight include administration, personnel, missions, education, property, finances, evangelism, worship, and the spiritual development of members. The ZPC Session is comprised of called pastors [teaching elders] who are ordained Ministers of the Word and Sacrament of the Presbyterian Church [Rev. Jerry Deck and Rev. Scott Shelton] and 12 lay church members who have been elected as ruling elders.
Our Session meets the first Tuesday of each month from 6:30–9 pm. Unless an Executive Session is called, these meetings are open to ZPC members and subject to the session's open meeting policy (PDF). Please read this policy prior to attending.
Questions, concerns, and communication from ZPCers are always welcome. To email one of our Session Members, click on the person you wish to contact below or you can always utilize this contact form to contact an individual session member or email the entire session at one time.
Session-related documents, including minutes, are available in the ZPC Library. Select documents are also available at the bottom of this page.
Elders Class of 2019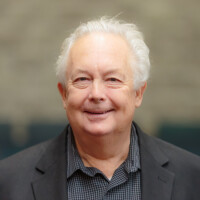 Gary Ball
Elder: Vice President of Corporation
E-Mail:

Gary has been married to Allyson for over 40 years with 5 married children and 9 grandchildren (with more to come soon). They started attending ZPC in 1996. He sees ZPC as a church on the upward move. A wonderful place to worship, fabulous lay leaders, a place to learn about the Gospel and to do his small part toward serving the Lord.
Gary's Hidden Talent: He make an awesome custom made fishing pole.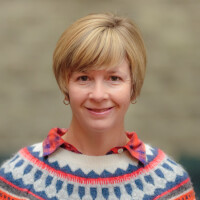 Margaret Gordon
Elder: Finance Team
E-Mail:

Margaret and her husband Todd along with their four children, Conner, Grace, Quinn, Ian and Erin Gordon have been serving ZPC for over 15 years. Margaret has said in reference to her work with Interfaith Hospitality Network (IHN) at ZPC that her goal is "To provide an opportunity for the ZPC community to be the hands and feet of Jesus by working together to provide temporary housing for families in crisis."
Margaret's Hidden Talent: She drives a mean jet ski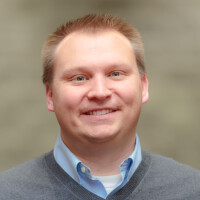 Andrew Perrin
Elder: Hospitality/Assimilation Team
E-Mail:

Andrew and his wife Abby joined ZPC in 2015. They have two school aged children Sam and Leah. Andrew would like to seek ways for ZPC to continue to be a warm and inviting place for those who are visiting or newly attending.
Andrew's Hidden Talent: former professional whitewater rafting guide.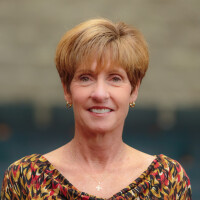 Lynn Thomas
Elder: Clerk of Session; Secretary of Corporation; SSL Team; Commissioner
E-Mail:

Lynn and her husband Dale attended ZPC from the early 90's to 2008, then took time to serve at Second Presbyterian Church and re-joined ZPC in 2015. They have two young adult sons; Cole and Trent. Lynn has shared "ZPC is home to me. It's a place where I worship and serve God and enjoy being with His people. I want to help everyone who comes into ZPC to find their home here, too"
Lynn's Hidden Talent: Doing laundry! "I love to do laundry. Stuff goes in so dirty, comes out so clean and fresh smelling. It's an opportunity to give thanks for each item as you fold it - where you got it, where you wore it, or for the person who wore it., it's the ultimate multi-tasking opportunity. You can do laundry while you play, work or nap!"
Elders Class of 2020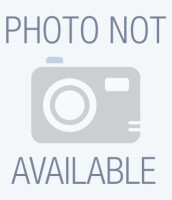 Mark joined ZPC as a youth member in 1990. He and his wife Jennifer have been active here since 2008. They have two sons and a daughter who are involved with ZPCKids.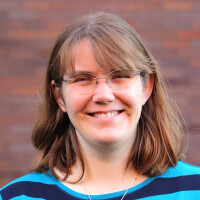 Amanda Stricker
Elder
E-Mail:

Amanda was asked to serve, and she loves taking advantage of new opportunities to serve, learn, and grow as a Christ follower. She's been at ZPC for 30 years (since she was two years old!).
Amanda's Hidden Talent: Juggling! She also enjoys playing tabletop board games and role playing games.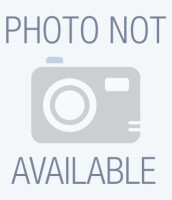 Kurt Strueh
Elder: Personnel Team
E-Mail: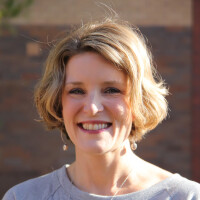 Amanda Witter
Elder: Generosity Team Chair; Master Plan Development Committee
E-Mail:

Amanda and her husband Doug have been attending ZPC since 2013 They have 5 Children: Harper and Stella are school aged and Michael, Erik, and Joe are adults.
Amanda sees God doing amazing things through ZPC including the way our community relationships are deepening through Home Groups (and other ways too); the plans to optimize/expand our space and building site to better serve both our ZPC and the local community; and the focus on evolving our already great youth programs. She is excited to serve and be more directly involved in how God works through ZPC!
Amanda's Hidden Talent: She is freakishly strong and can do 40 pushups without stopping (not on her knees)! Wow, you go, Amanda!
Elders Class of 2021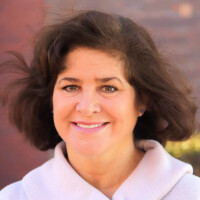 Marjie Breisch
Elder
E-Mail:

Marjie and her husband Fritz have been members at ZPC since 1999. They have 3 adult children, two sons and one daughter. Marjie was the Treasurer at ZPC for 5 years.
Marjie's Hobbies include: Hiking with her family. Her greatest hiking accomplishment is Angels Landing in Zion National Park.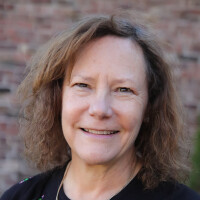 Catherine and her husband Mike have been members at ZPC since 1999. They have adult triplets 2 boys and 1 girl.
Catherine choose to serve because she says "God gives us talents, abilities and interests which we use in employment, philanthropic endeavors and when requested in church administration. Our time, energy and very life are gifts and using them for God and his church's benefits when requested is our responsibility."
Catherine's hobbies include: Yoga and long walks outside with her family and friends.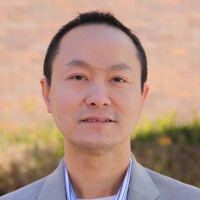 Stevie and his wife Maidy have been members at ZPC since 2007. Stevie is being called by God to step up and take more active role at ZPC. They have two sons who are involved with ZPCKids.
Stevie's hobbies include: Photography and Travelling.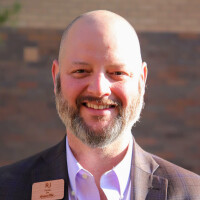 RJ and his wife Libby have been members at ZPC since 2014. They have two school age daughters. Their family has been involved in several ZPC ministries including the Kentucky Mission Trip and serving homeless folks through IHN.
Why did you choose to serve in the role you are involved with? After much prayer, I felt called to serve on the leadership team for ZPC using my God given talents to help our congregation.
RJ's Hidden Talent: cooking and smoking all types of meats.
Session 2020 Meeting Schedule
February 4 (will be added approximately one week prior to meeting)
April 7 (will be added approximately one week prior to meeting)
May 5 (will be added approximately one week prior to meeting)
July (no session meeting in July)
August 4 (will be added approximately one week prior to meeting)
September 1 (will be added approximately one week prior to meeting)
October 6 (will be added approximately one week prior to meeting)
November 10-one week later due to national election (will be added approximately one week prior to meeting)
December 1 (will be added approximately one week prior to meeting)
Select Session Documents