Being servant leaders
About this post: We want to stay connected! This blog post is part of a series of daily devotionals for this season. Read them, share them, and pray that they bring God's peace and love to our communities. To sign up to receive text notification of these posts, text zpc to 39970. We welcome your comments and questions each day.
About the author: Brian Rockensuess has attended ZPC since 2010 with his wife, Stephanie, and their sons Mason age 5 and Griffin age 1. They are active with their Home Group. Brian is also a board member of the non-profit organization, Fountains of Hope, with whom ZPC partnered in 2019.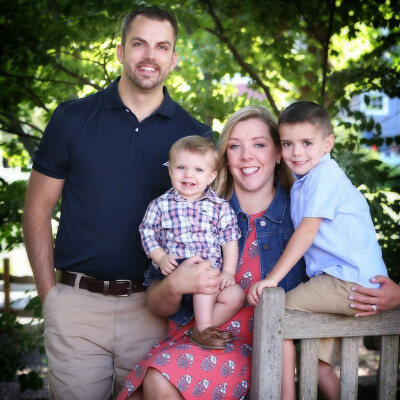 TODAY'S SCRIPTURE: JOHN 13:4-16
In John 13:12-16 Jesus has just finished washing his disciples' feet and then asks them if they understand the example he is trying to set for them. It is imperative for the disciples to understand that they need to lead by example for Jesus' mission to thrive. There is no better way to spread God's love than to serve others. That is especially true when leaders are the ones serving. Their example trickles down to everyone that follows.
12 When he had finished washing their feet, he put on his clothes and returned to his place. "Do you understand what I have done for you?" he asked them. 13 "You call me 'Teacher' and 'Lord,' and rightly so, for that is what I am. 14 Now that I, your Lord and Teacher, have washed your feet, you also should wash one another's feet. 15 I have set you an example that you should do as I have done for you. 16 Very truly I tell you, no servant is greater than his master, nor is a messenger greater than the one who sent him.
On February 29 I picked John 13:12-16 for this devotional. At that time the US had some cases of the COVID-19 on the west coast, and only one death. The majority of us were probably not living in a world consumed by this virus. Fast forward a month and life as we know it has drastically changed.
Our world, country, state, towns, work, and neighborhoods have turned upside down. COVID-19 has caused the majority of the world to come to a screeching halt causing fear, anxiety, in some cases panic. Businesses are making very tough decisions, many people are without work, others are trying to work from home while managing their families, and even scarier the brave men and women in the medical profession are continually putting their lives and health at risk going to work to help the sick.
While the continual uptick in cases and deaths is devastating we continue to have hope. We see the grace of God continually shining through. Individuals and companies all over the world are being servant leaders by doing everything they can to help those in need. This is the embodiment of John 13:12-16.
As Christians and a church body we are called to go out into our communities so that we can share the grace of God. While we need to be extra careful and practice social distancing, what better time to be a servant leader. We can do that through prayer, checking in on neighbors, bringing groceries to someone's doorstep, or any of the other ways we can serve our community.
Prayer:
Gracious and loving God,
We thank you for this day as we await the resurrection of your Son, Jesus Christ. Be with us as we navigate the trials and tribulations of daily life. Calm our fears and anxieties during this time of uncertainty. We know God that you are in control and we put our faith and trust in you, Lord. Push us to follow in the footsteps of Jesus as you call us to be servant leaders. Amen