ZPC middle school students escape to Wisconsin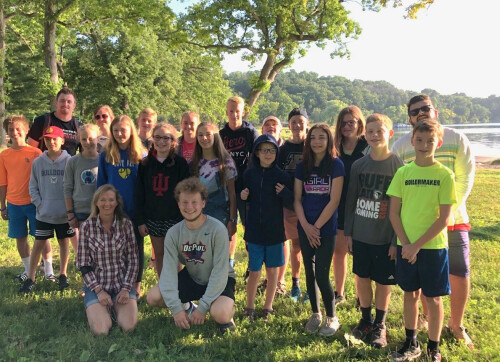 Picture this...after 6 hours of driving and jamming out to great music you come upon this beautiful lake at the Green Lake Conference Center and are then swarmed by high school and college students covered head to toe in construction gear. You've just experienced the start to the best week of the year at Great Escape Midwest! Great Escape is a place where you can detox from everyday life and play carpet ball or gaga ball until the next meal. It is also a place where you can meet some amazing people who understand you on a level you never thought someone could understand you, especially a person you have never met before.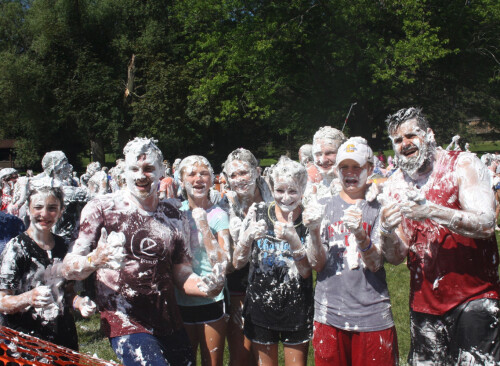 We challenged the students to "let go" the first night–to let go and be in the moment at hand. The students had no problem with that because that meant they could be as wild as they wanted while they rolled around in a mud pit or jumped into a freezing swimming pool for spirit points that would get their team into the top ten of twenty-four Great Escape teams. This was only the beginning of what the week meant.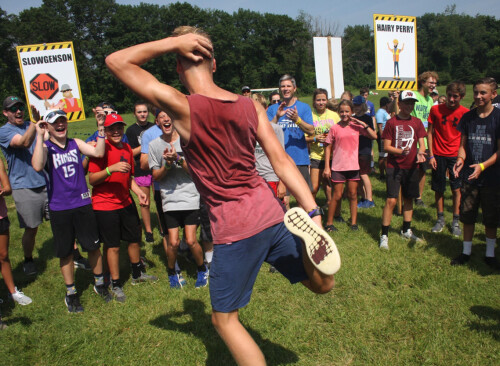 On top of the craziness of rec time and free time, there were conversations that happened within large groups, small groups, and one on one that meant the world to some. Building relationships starts with intentionality, whether that means a conversation on the lakefront about life or just hysterically laughing at random things at eleven o'clock at night. These are the bonds that were made and will continue to be made at The Great Escape Midwest.
Ask your favorite middle schoolers if they experienced Great Escape and, if so, what their best memory is. If you don't have a favorite middle schooler, seek one out on a Sunday morning!