ZPC Supports pastors in Romania
For more than 15 years, Missio Link International (MLI) has partnered with ZPC to organize a Missionaries Conference for church leaders in Romania. This year is no exception. During the first week of April, the conference met in Sinaia, Romania to learn together with brothers and sisters in Christ who serve throughout Romania and who are in partnership with ZPC and MLI.
ZPCers Dave Gall, Stan Johnson, Lisa Prince and Betty Sue Laffoon join Romanian leaders for the conference. Stan Johnson led the men's sessions leading us through an in-depth study of the trial and crucifixion of Jesus, following the storyline in Mark's Gospel. Lisa and Betty Sue, led the women's sessions based on Jesus' parables about the Kingdom of God in Matthew 13. The Romanian pastors led the evening sessions with messages related to the Passion Week.
This conference is a special time of sharing and mutual encouragement for brothers and sisters who serve in churches mostly as volunteers. They come as teams led by local pastors, for a time of equipping and exchange with people who serve in other areas.
Following are pictures from this year's conference along with comments from some of the attendees.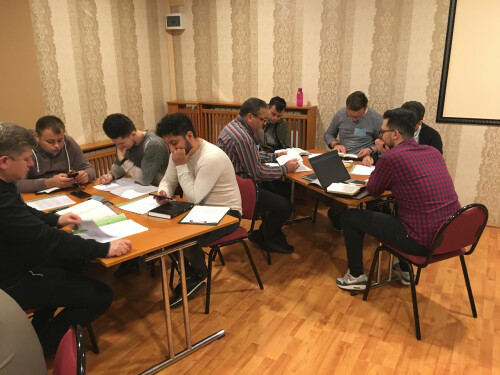 I have been baptized for five years now and this is my first Christian conference. Studying the book of Mark made me love God's Word more and deepened my desire to share the love of Christ with the people around me. I am impressed by everything that happened here. –Ichim Bordusani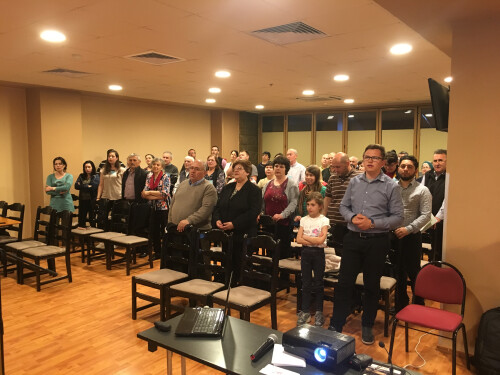 I appreciated working in small groups, it was a very useful Bible study. Thank you! –Iosif Pop

The humble example of serving that Stan and Dave offered touched our hearts. This conference has been a time of preparation for Easter: the meaning of Gethsemane garden, Jesus' prayer, the betrayal and the Calvary are now deeper in our minds and hearts. To God be the glory! –Marin & Doina

This conference was a much needed spiritual renewal for all of us. My focus was on Jesus and his endless love, truth, and faithfulness. I am thankful for the entire team from the US and MLI, but I am even more grateful for God's grace!
–Adrian Neagu Fetesti

I thank God for the fellowship we had with brothers and sisters from all over the country. When studying Matthew 13, one of the things I understood clearer was that the Kingdom where we belong is not of this world. I am thankful for our sisters from the US who guided us in the Bible study.
–Mariana Fetesti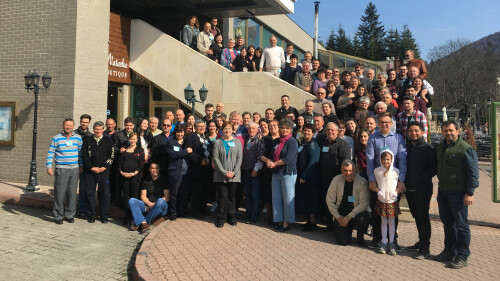 I thank God for the fellowship we had together with brothers and sisters from both USA and Romania. Thank God for His Holy Word and the way Mark describes the wonderful character of Jesus, our perfect model of obedience to the Father. –Viorel, Bordusani
Missio Link International participates in God's mission to his Church and to the world by fostering partnerships between Christians, churches, and organizations, aimed at Christian witness, edification, and service to those in need.