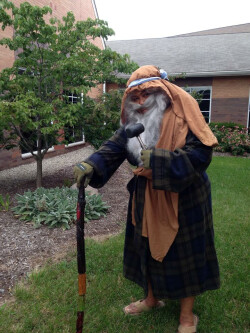 Over the past seven years, Noah's Ark Preschool and Childcare has been raising the bar to provide better education and care for its students. Noah's Ark opened its doors in April of 1992, and Sherry Pipkin (in photo disguised as Noah) has been the director since 1998. Sherry and the assistant director, Shannon, have always been looking for ways to improve the school. In 2010, Noah's Ark received a grant from United Way of Central Indiana to participate in Paths to QUALITY: Indiana's Child Care Quality Rating and Improvement System. Paths to QUALITY is a program for preschools and childcare centers with the incentive of increasing the quality in childcare centers, childcare ministries, and childcare homes, as well as increasing the support of Indiana's young children's learning, development, and well-being. https://www.in.gov/fssa/pathstoquality/3715.htm
United Way of Central Indiana (UWCI) began offering grants to help unlicensed registered childcare ministries to provide better quality of care for children by advancing through the 5 levels of standards within Paths to QUALITY. Back in 2010, Noah's Ark was the first registered ministry to receive the United Way grant, which amounted to $50,000. This money went toward structural improvements, such as changing the lights, repainting, adding an exit door, and installing a fence around the playground. Once these improvements were made, Noah's Ark achieved Level 1 status in the Paths to QUALITY program.
Since 2010, Noah's Ark has received more grants from UWCI for books, new toys, furniture, and food/nutrition improvements. The most recent grant the preschool received was for $5,000. It went toward professional development and training for teachers.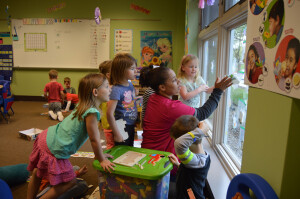 In the next few weeks/months, an inspector will come review the changes, and Noah's Ark is hoping to move from Level 1 to Level 3 in the program. Director Sherry Pipkin says that being part of the Paths to QUALITY program has tremendously improved the preschool in many aspects, but the biggest impact will be on the teachers. Through the requirements of the program, Noah's Ark teachers will stay up-to-date on curriculum, receive regular training and be, overall, better equipped to provide the best care for the children. Sherry believes that this is the most important part of the preschool: that children receive the best care and feel loved throughout their time at Noah's Ark. The preschool currently serves 120 children ranging from 6 weeks to 6 years and has a teaching staff of 26. Noah's Ark Preschool and childcare is truly determined to provide the best care for the children it serves, and we are excited to watch the advances it is making!