About this post: We want to stay connected! This blog post is part of a series of daily devotionals for this season. Read them, share them, and pray that they bring God's peace and love to our communities. To sign up to receive text notification of these posts, text ZPCDevo to 317.768.0600. We welcome your comments and questions each day.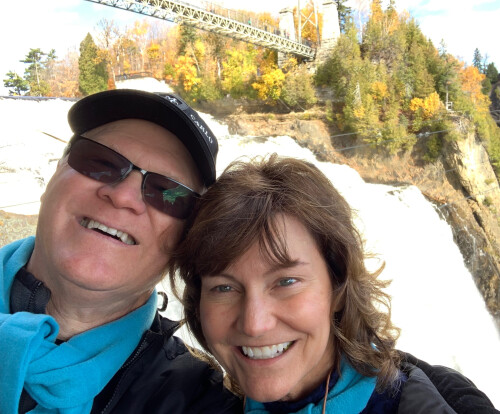 About the Author: Craig Olney and his wife Christy have been members of ZPC for over 15 years. Craig served on staff from 2004 – 2010 and has been involved in the Great Banquet and Kairos ministries. Christy has been involved in the Great Banquet and currently serves on the Mission Finance Team.
Today's Scripture: Psalm 65
By awesome deeds you answer us with deliverance, O God of our salvation; you are the hope of all the ends of the earth and of the farthest seas.
Psalm 65:5.

As I was thinking about which psalm to write on, I thought about my two favorites, Psalm 23 and 46. I decided to search the devotionals and see if either one had been used. Much to my despair, Brian McCall had written on psalm 23 and Kurt Strueh wrote on 46:10. Both psalms are favorites of many and speak to this interesting time we are living in today.
My birthday is in April and so is my granddaughters (just 1 day apart). This is the only pandemic quarantine birthday either of us has experienced and hope it is the only one of this type we will ever experience. I am dealing with it much better than she is since I am trying not to count birthdays and she is so excited to be 4. I am disappointed we cannot be with her and hope this will be the only one we miss in years to come.
Hope is what brings us to today's verse in Psalm 65. David writes this psalm of thanksgiving for all God has provided for his people and reminds us in verse 5 that God is our hope and salvation. This verse states "of all the ends of the earth and of the farthest seas." This part of the verse really struck me since the pandemic is worldwide. It has spread to the "ends of the earth and the farthest seas." David had no idea how far he was talking about at this time, but he did know that his hope was in a God that was big enough and sovereign enough to provide whatever was needed.
What about you? I assume your routine has been interrupted like all of us. How are you handling it? Are you anxious, fearful, scared, bored, or thankful, expectant, and happy? For some, this is a minor inconvenience, for others it is a major inconvenience, for some a catastrophe, for others deadly. We all grieve for those who are sick and dying but let us not forget from where our hope comes. We can rest in the knowledge that our hope is in the God who loves us and wants the best for us.
Prayer:
Heavenly Father,
Help us to continue to look to you for our hope and salvation. Remind us how much you love us and that you have always provided for us. Help us to look to you for strength and rest. Let us use this unique time to grow closer to you and use us to reach out to those who do not know you offer them the hope we have.
Amen