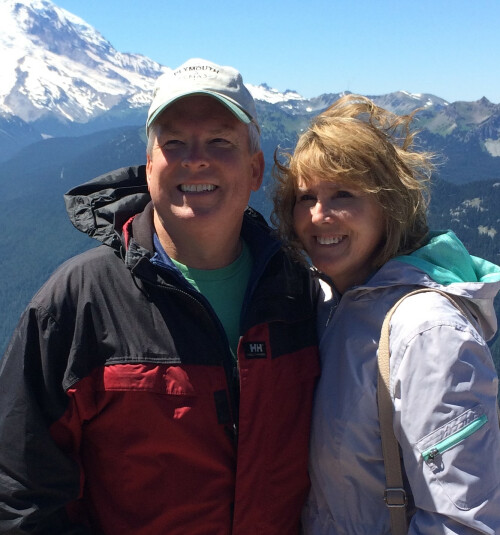 About the Author: Liz Qua is the Executive Director of Habitat for Humanity of Boone County (HFHBC). HFHBC has been building safe affordable housing since 1984 and will be building our 63rd home this summer. Our applicants / homeowners come to us desperate for housing stability for their families and looking for a place they can call their forever home. We share Christ's love for them through financial mentoring and surrounding them with love as their homes are built. ZPC has been an amazing supporter of HFHBC since the early 2000s. Liz and her husband Doug have attended ZPC since 2007 and have been members since 2014.
So let us keep on coming boldly to the throne of grace, so that we may obtain mercy and find grace to help us in our time of need.
At the end of 2019, God put on my heart to Serve Boldly in 2020. I thought that sounded like a great goal for the coming year…little did I know what was to come about in March just a few months later! We all have dreams or plans for the future and when those plans change out of our control there is so much uncertainty. I think most of us had our lives uprooted in some way with the COVID virus, and moving through it has been difficult and challenging. Serving others has always been a way for me to feel God's love more completely. Being his hands and feet is an amazing way to feel God's presence. Serving Boldly to me is to step out in faith and do the challenging or impossible. Fearing the unknown is an amazing way to limit God's love and plans for us. Remembering and truly accepting God's abundant love for us – that's a powerful blessing! Faith is believing in what cannot be seen.Trust is a deep sense of assurance, based on strong but no logically conclusive evidence. So, once we really accept God's unconditional and abundant love, grace and mercy for us, courageously Serving Boldly doesn't seem as scary! Serving Boldly is the challenge God is giving us to live our lives differently today than we did yesterday.
Even though you sometimes feel out of control of your life, God is ALWAYS in control of your life. He has your path chosen for you and it's filled with abundant and overwhelming love – so go SERVE BOLDLY!
Prayer:
Heavenly Father,
Thank you for loving us unconditionally and showing us daily your abundant love, grace, and mercy. Help us to trust the plans you have for us so we can be your hands and feet to Serve Boldly. Please lead us to the ways we can glorify you and share your light with others.
In the name of Jesus we pray.
Amen