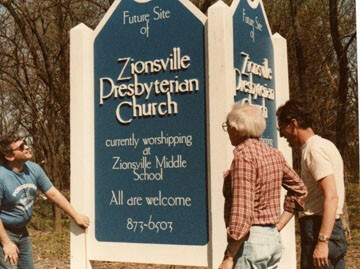 ZPC's story begins in the early 1980s, when local Presbyterians felt led to establish a new congregation in the Zionsville area. Nineteen people attended the first organizational town meeting in the summer of 1982. Worship began in the cafeteria of the Zionsville Middle School in February of 1983, with 23 people attending. Rev. Glenn McDonald was called to be the organizing pastor shortly afterward. Property was purchased at the corner of Michigan Road and 116th Street, and the church began to grow. ZPC was chartered as a member congregation of the Presbyterian Church (USA) in October 1984 with 143 members.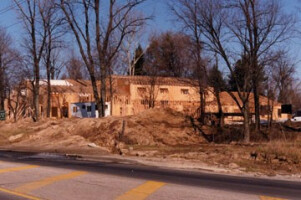 Construction of the first building (10,000 square feet) was completed in June of 1987, and 13,000 more square feet of education space was added in 1990. About this time, ZPC made a significant course change in ministry philosophy, choosing to give up "clergy-drivenness" and to empower lay people to do ministry. Small groups and ministry teams have been at the center of ZPC's life ever since. Exploding growth in the mid-1990s called for more construction, and 42,000 more square feet, including our current Sanctuary, Gathering Space, and Gym. These were dedicated in 1997.
In 2011, Rev. McDonald, resigned and after an interim period, ZPC called Rev. Jerry Deck to lead us as our senior pastor.
ZPC has embraced the focus of bringing, equipping, and sending out disciples. Our essential mission is making disciples of Jesus, who share spiritual life, and are led by called and trained as lay leaders. Trusting the Spirit's continued guidance and empowerment, we look forward to what God has in store for us in the future!