We are so excited to be switching out church management system from Zlink to Church Center! Here's how you can make that switch.
Get the Church Center App
Church Center is ZPC's new app and is useful for accessing the church directory, giving, events, and more!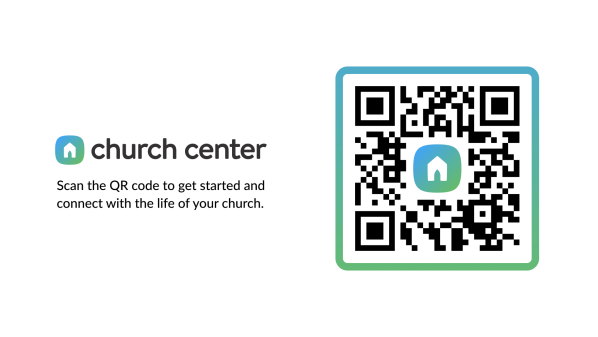 Please understand that access to information of other church families is never to be used for mass mailings, either by US Post Office or by electronic means such as emailing. Please respect the trust that our church families have placed in ZPC by respecting each individual's privacy.
Once you have Church Center, update your profile and include yourself and your family in the ZPC Directory. Instructions are below:
Thank you for helping us switch to our new online giving system!
Our goal is to have all recurring giving that is currently running on our other platform moved over to our new Church Center platform by March 31. We think that you will find the new system quick and easy to use. There are two steps to move to the new system:
STEP 1: SET UP RECURRING DONATIONS IN CHURCH CENTER
Click the "Begin Giving in Church Center" button below.

When the new page opens, click the log-in button located in the upper right corner.

Enter your cell phone number or email, and then enter the code you are sent.

Complete the giving form with your payment frequency and financial information.

STEP 2: STOP YOUR OLD RECURRING GIVING (Zlink)
Once your new recurring gift is set up in Church Center, within 3 business days ZPC will automatically stop your recurring gift on Zlink.

Or, if you prefer, you can log in to

Zlink

and cancel your recurring giving.
Need Help?
Not sure where your old recurring giving is set up or not sure how to cancel? Email Nancy Baker and she can help you through the process.
Important Note:
All online giving will be discontinued in Zlink soon, so don't wait to make the move to Church Center! We think you will find the new system makes it quicker and easier to give.
ZPC members and regular attenders will have their online giving transactions automatically posted to their contribution records on a regular basis. Online gifts may be made by an ACH transfer from a checking or savings account, or by a credit or debit card and can be a one-time gift or scheduled recurring transactions.
We remain committed to applying your generous gifts with wisdom and integrity to the work of revealing the love of God in our broken world.