The leadership of ZPC consists of pastors, elders, and deacons. We follow the organizational structure prescribed by the Presbyterian Church (USA), which includes the pastors, Session, and Board of Deacons. In addition to our staff and ordained elders and deacons, many ministry leaders give their time and passion to lead, teach, and serve our members and our community.
Go directly to:
ZPC Session
The session is the governing board of a Presbyterian church made up of a group of women and men who are elected by the congregation to serve three-year terms as the overseers and policy-makers of a church. Areas of oversight include administration, personnel, missions, education, property, finances, evangelism, worship, and the spiritual development of members. The ZPC Session is comprised of called pastors [teaching elders] who are ordained Ministers of the Word and Sacrament of the Presbyterian Church [Rev Dr. Jerry Deck and Rev. Scott Shelton] and 12 lay church members who have been elected as ruling elders.
Our Session meets the first Tuesday of each month from 6:30–9 pm. Unless an Executive Session is called, these meetings are open to ZPC members and subject to the session's open meeting policy (PDF). Please read this policy prior to attending.
Questions, concerns, and communication from ZPCers are always welcome. To email one of our Session Members, click on the person you wish to contact below or you can always utilize this contact form to contact an individual session member or email the entire session at one time.
Session-related documents, including minutes, are available in the ZPC Library. Select documents are also available at the bottom of this page.
Elders Class of 2021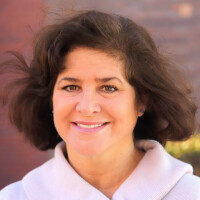 Marjie Breisch
Elder
E-Mail:

Marjie and her husband Fritz have been members at ZPC since 1999. They have 3 adult children, two sons and one daughter. Marjie was the Treasurer at ZPC for 5 years.
Marjie's Hobbies include: Hiking with her family. Her greatest hiking accomplishment is Angels Landing in Zion National Park.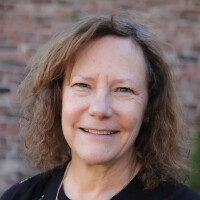 Catherine Coscia
Elder
E-Mail:

Catherine and her husband Mike have been members at ZPC since 1999. They have adult triplets 2 boys and 1 girl.
Catherine choose to serve because she says "God gives us talents, abilities and interests which we use in employment, philanthropic endeavors and when requested in church administration. Our time, energy and very life are gifts and using them for God and his church's benefits when requested is our responsibility."
Catherine's hobbies include: Yoga and long walks outside with her family and friends.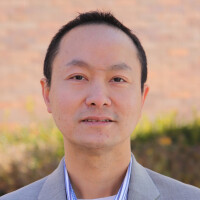 Stevie Mullia
Elder
E-Mail:

Stevie and his wife Maidy have been members at ZPC since 2007. Stevie is being called by God to step up and take more active role at ZPC. They have two sons who are involved with ZPCKids.
Stevie's hobbies include: Photography and Travelling.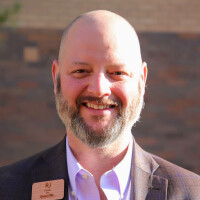 RJ and his wife Libby have been members at ZPC since 2014. They have two school age daughters. Their family has been involved in several ZPC ministries including the Kentucky Mission Trip and serving homeless folks through IHN.
Why did you choose to serve in the role you are involved with? After much prayer, I felt called to serve on the leadership team for ZPC using my God given talents to help our congregation.
RJ's Hidden Talent: cooking and smoking all types of meats.
Elders Class of 2022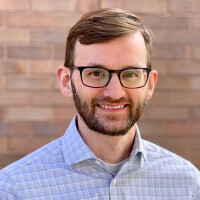 Andy Beardsley
Elder
E-Mail: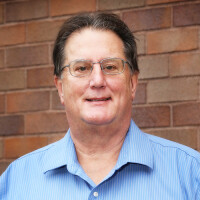 Dave and his wife Terry have been at ZPC since 1995. They have been married for 37 years and have four adult children and four grandchildren.
Dave has been on two ZPC medical mission trips to southern India. He has served on the Food Pantry Team and helped cook food for many Sunday All Church Brunches. He ha also sang in ZPC Christmas cantatas.
Dave says, "I would like to help move our building project forward with a keen ear listening to our membership."
Dave's hobbies: gardening, cutting and splitting firewood, and spending time with kids and grandkids. He also loves to travel to their rustic ancestral home in the Italian Alps.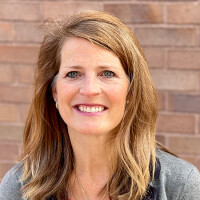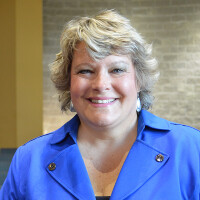 Karen Elliott
Elder
E-Mail:

Karen first worshiped at ZPC in 1996. Karen shared, "I have seen God at work at ZPC by guiding us to be a congregation who does as Jesus did. We reach out in many different avenues to love thy neighbor, wherever they are, missions, Kairos ministry, Jeremiah House, small groups, etc."
Karen's Hidden Talent: "I was a butcherette in a grocery store during the summers when I was in college."
Elders Class of 2023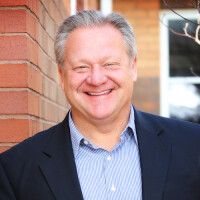 Mike Berry
Elder, Class of 2023
E-Mail:

Mike and Karin Berry have been attending ZPC since 1991, but for 5 years when in Missouri. They have 2 wonderful kids Alicia and Wilson. Alicia and Wilson are in college pursuing a Medical Illustration degree and a Biomedical Engineering degree respectively.
Mike states, "I enjoy nearly every moment serving ZPC in the finance Committee, FAAT team, usher ministry, pre-building committee. All with awesome Brothers and Sisters.
I will serve where the Lord wants us to serve, hoping to uphold the ministries of the wonderful ZPC elders who have gone before us. As well as serving as a change agent if and where the Lord needs us to change."
Mike's hobbies: Waterskiing, boating, any activity near the water, jogging, traveling.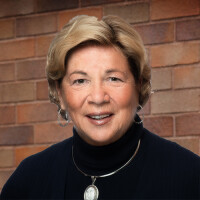 Sharon Pierce
Elder, Class of 2023
E-Mail:

Sharon has been at ZPC for 28 years. She has been married to her hubby, Steve for 48 years! They have twin daughters, a son, and a younger daughter, all of whom are married to amazing Christians. They have seven precious grandchildren who are sheer joy! She has been involved in the Middle School and High School Ministries and VBS; has served as a Lay Director for both the Awakening and the Women's Great Banquet; has served on the Generosity and Jeremiah House Teams; and loves being an Usher and Greeter for ZPC Worship! Sharon states, "I want to be intent on listening for God's discernment in how we should guide our Brothers and Sister in Christ in a Godly way. I also love seeking a compromise, whenever there are differing viewpoints!"
Sharon's hobbies are: reading, walking, championing the needs of abused and neglected children, and hanging out with our amazing family and friends!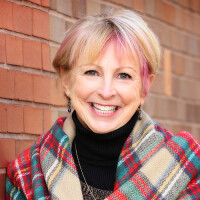 Betsy Howden
Elder, Class of 2023
E-Mail:

Betsy has been at ZPC for 29. She and husband Michal have two grown children, a son and a daughter. Betsy states, "Topher, Sam, and our 2 grandsons live in Zionsville so we are fortunate to see them often. Allie, William, and our granddaughter live in Los Angeles so we depend on FaceTime and the occasional visit to keep close to them I was fortunate enough to be with an amazing small group of women who began a women's Bible study at ZPC which started as 'Bible Study is Great.' It quickly morphed into the LifeChanges Bible study which has now become Soul Sisters. In the past I have also been involved with Heart to Heart and served on multiple Great Banquet teams. Most of my time, passion, and effort for 21 out of my 29 years at ZPC has been with the worship ministry. As the past Worship Coordinator, I have been active in most of the Worship Arts ministries and, until the pandemic, continued to serve as part of the Tech team.
Worship has always been important to me. God is worthy of our praise and our gathering on Sunday mornings not only offers us an opportunity to give God all praise and glory but it also offers us an opportunity to grow deeper in our relationship with God and invite others into that relationship. As important as that is, we also have a call to reach beyond our walls and into the community, to share the love and grace of God with those around us.You'll see me out walking in Zionsville when the weather is nice, which is good because I also like to bake and cook. If I do say so myself, I do make pretty yummy chocolate chip cookies (just ask the staff)."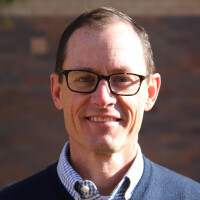 Greg Rankin
Deacon: Connection Team, leader
E-Mail:

Greg is married to Dinah and they have two young adult children, an older daughter Hadley and younger son Ben. Their family has served together at ZPC for more than 12 years. Greg wants to help people connect at ZPC and find their place to serve​.
Greg's Hobby:​ He loves fishing​.
Elders Clerk of Session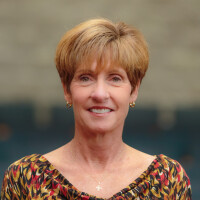 Lynn Thomas
Clerk of Session
E-Mail:

Lynn and her husband Dale attended ZPC from the early 90's to 2008, then took time to serve at Second Presbyterian Church and re-joined ZPC in 2015. They have two young adult sons; Cole and Trent. Lynn has shared "ZPC is home to me. It's a place where I worship and serve God and enjoy being with His people. I want to help everyone who comes into ZPC to find their home here, too"
Lynn's Hidden Talent: Doing laundry! "I love to do laundry. Stuff goes in so dirty, comes out so clean and fresh smelling. It's an opportunity to give thanks for each item as you fold it - where you got it, where you wore it, or for the person who wore it., it's the ultimate multi-tasking opportunity. You can do laundry while you play, work or nap!"
Session 2021 Meeting Schedule
Select Session Documents
ZPC Deacons
The ZPC Board of Deacons is a group that is ordained to provide hands-on care to our congregation and beyond through Deacon care teams. These teams serve as specialists in their respective areas, mobilizing others to help provide person-to-person care with a goal that every person will know the care and love of God.
Deacons Class of 2021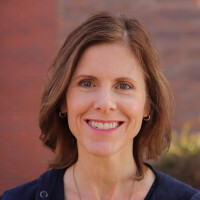 Cindy Argentine
Deacon: Prayer Team
E-Mail:

Cindy and her husband Mark have been members at ZPC since 2005. They have two college age sons and a high school aged daughter.
Cindy believes that "Caring for one another is a responsibility and a blessing. I want ZPC to feel like a loving Christian family for all those whose lives we touch. The ministries of the Deacons help to create that atmosphere."
Hobbies: Her friends know she loves music and writing. Some are surprised to learn she also love boating—canoeing, kayaking, sailing, and motorboating.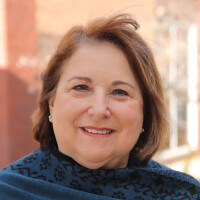 Adrienne Bough
Deacon: Community Assistance Team
E-Mail:

Adrienne Bough and her husband David have been attending ZPC since 2008. She has adult daughters and loves spending time with her grandsons. Adrienne volunteers in the church office and loves to serve others.
Hobbies: Reading, Gardening and Baking.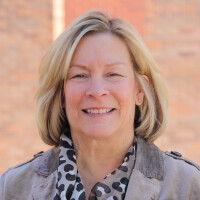 Sara Campbell
Deacon: Youth & Young Adult Team
E-Mail:

Sara and her husband Ty joined ZPC in 2006. They visited ZPC the week after we moved to Zionsville and never looked anywhere else! They have two teenage children a son Riley and a daughter Madison. Sara choose to serve in this role because she was involved in the elementary and middle school ministries when her children were younger. Now that we are almost empty nesters, she's looking forward to being involved with ZPC on a different level.
Sara's Hidden Talent: She can drive a tractor! They farm her family's farm near Flora, Indiana.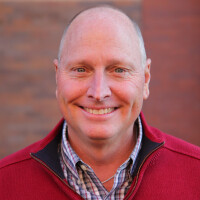 Mike Crabb
Deacon: Fellowship Team
E-Mail:

Mike and his wife Kara have participated in the life of ZPC for many years. They have adult children and grandchildren. They became members in 2016. Mike choose to serve in the deacon role because he had been a deacon before 1983.He wants to be part of the church body and glorify God since ZPC has done so much for him and his family.
Mike's Hidden Talents include: Fishing, Golf, and making a mean fried turkey during Thanksgiving!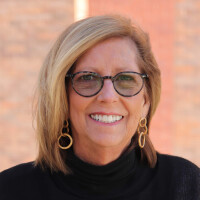 Julie Memmen
Deacon: Connection Team
E-Mail:

Julie has been at ZPC since 2016 she and her husband Ed have 7 adult children between them. Julie is retired and has been praying about the next steps for her to serve God. When this opportunity came up, it felt like an answer to that prayer. She's served in numerous roles in her previous Church and was trying to determine where to become more involved in ZPC. Julie's passion and career has always been in the service field and she excited to see how she can now serve in this role as a Deacon!
Hobbies Julie enjoys: She loves to travel, craft projects and go shopping but her favorite hobby is Grandparenting!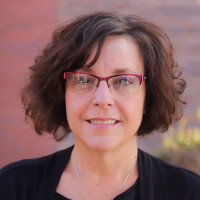 Susan O'Dell
Deacon: Bundle of Joy/Meal Team, leader
E-Mail:

Susan and her husband Brian have been members at ZPC since 1999. They have two adult sons, Matthew and Sean. Her parents, Bob and Clair Tibbetts, also attend ZPC.
Susan's Hobby: She is an avid reader!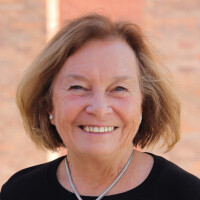 Ruth Ponti
Deacon: Bereavement Team
E-Mail:

Ruth has been a member at ZPC since 1989.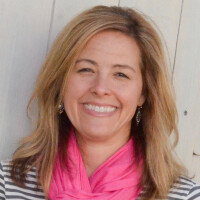 Stacey Schafer
Deacon: Welcome Shepherds
E-Mail:

Stacey has been a member at ZPC since 2007. She and her husband Matthew have a son and a daughter. Stacey choose to serve in her Deacon because she genuinely loves our church, she believes in our mission "to make disciples and release them for service in our broken world," and she is passionate about taking a more active role in serving and sharing the good news with others inside and outside our church walls. Stacey has been spiritually blessed by so many loving and caring members of our church body. It is her hope and prayer serving as a Deacon at ZPC allows her an opportunity to share these blessings with others within our church, our community and beyond. In addition to serving as a ZPC Deacon, Stacey also teaches Sunday School for ZPCKids.
Stacey's Hidden Talent: She claims it's not so much a hidden talent now, but her former hidden talent used be having her Commercial Driver's License and she could drive semi trucks. Today, her favorite hobbies are running, snow skiing with her family and reading.
Deacons Class of 2022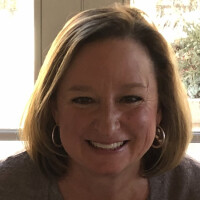 Christy Baugh
Deacon, Community Assistance Ministry
E-Mail:

Chirsty Baugh has a wonderful husband named Mark and they are officially empty nesters! Their son, Drake, who graduated from IU, lives and works in Dayton, OH. Their daughter, Reilley, graduated from Clemson University in 2020 and lives and works in Florida. Christy is very involved with Great Banquet, cooking for various ministries at the church, and has helped in Children's Ministry. She enjoyed helping with the All Church Retreat, and helps to lead the Freebirds ministry! She is serving on the Community Assistance Ministry team as well as the Generosity team.
In her free time you can find her hanging out with her two dogs and two cats, reading, cooking, and cruising!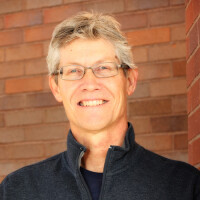 Phil Carr
Deacon: Community Assistance Team
E-Mail:

Phil and his wife Judy first connected with ZPC when their daughters Kate and Megan joined the VBS kids' program during the summer of 1999. They've since proudly watched their daughters grow up with successful lives and careers outside of Indiana. Phil is part of the Community Assistance Ministry team, and helps coordinate a Thursday morning men's bible study at ZPC. Phil and his wife have been in the same ZPC Home Group since 2005, and they both enjoy exercise and doing anything outdoors in their spare time.
Aleks Johnson
Deacon: Bundle of Joy/Meal Team
E-Mail:

Missy Meyer
Deacon: Welcome Shepherds
E-Mail:

Missy and her husband Chad have been at ZPC for 4 years and have been married for 14 years. They have 2 daughters, Haley and Ashlyn, and a 3 year old Rottie who is a handful but spoiled rotten! Missy is involved with the Children's ministry and has served with Great Banquet. She is a member of the Welcome Shepherds team, and is focused on helping ZPC to be inviting and welcoming for all who walk through our doors.
Missy says, "I am an avid reader. I love to vacation and spend time with family, as well as cheer on my girls in their chosen sports and activities!"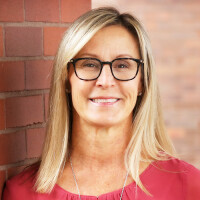 Lynn Schwarz
Deacon, Fellowship Team
E-Mail:

John and Lynn Schwarz moved to Zionsville in 1999. They have four children: Jake, Nathan, Eric and Zachary. They enjoy family travel and outdoor activities such as golf, snow skiing, boating, fishing, and water sports. Lynn has participated in The Great Banquet and has served on the GB Agape Team. She and John adore their small group lead by ZPC member Cynthia Carr. Lynn is looking forward to nurturing relationships with ZPC members during her time as a deacon. She is currently on the "Deacons of Fun" team and hopes to help in any way she can with church activities and dinners throughout the year.
Lynn's Hobbies: Outside of family activities, Lynn is a lifelong runner. She realized her love of the sport in middle school and is grateful her aging body still allows her the opportunity to participate in a few races a year with her faithful running partner, Salli. Lynn also enjoys beach vacations with a great book.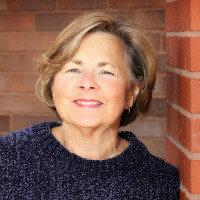 Beth Ann Smith
Deacon: Hospital Team
E-Mail:

Beth Ann and her husband Tom will celebrate 50 years of marriage this summer! They have one son, Andrew, who is married to Lisa, and they have 2 dear daughters, who bring them great joy. They also have a puppy, which keeps them busy.
Beth Ann has served as a volunteer in the babies room, she sends birthday notes to teens and participates in a small group Bible study.
Beth Ann's hobbies: She walks daily, loves to garden and read.
Sarah Taylor
Deacon: Prayer Team
E-Mail: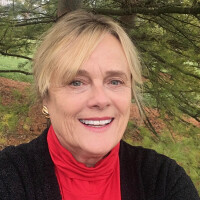 Ruth Ann Townsend
Deacon: Prayer Team
E-Mail:

Ruth Ann lives with her husband Alan in rural Zionsville. They have been members of ZPC since 1993. She has three married adult children and two teenage grandchildren. She is a retired Kindergarten teacher.
Ruth Ann feels completely blessed by the ZPC family and finds it a caring refuge in Christ for all who enter the door. She enjoys serving on the prayer committee and studying His word through Bible Study Fellowship.
Hobbies: She enjoys reading and gardening.
Deacons Class of 2023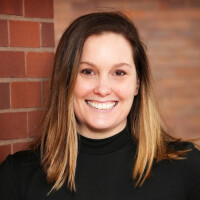 Alexandra Brownell
Deacon, Class of 2023
E-Mail:

Alexandra and her husband, Andrew, have been at ZPC for 4 years. They have one son, Rhys. Alexandra is a teacher at Zionsville High School. She has been involved with ZPC Children's Ministry and Women's Ministry and has participated in raising money for clean water through Team World Vision. Alexandra states she hopes to "bring God's good news to his people through service and mission.
Alexandra's hobbies include: Running, cooking, reading and traveling.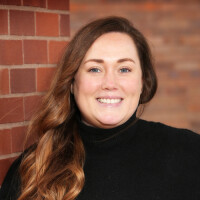 Ashley Davidson-Lam
Deacon, Class of 2023
E-Mail:

Ashley has been at ZPC since 2016. She and her husband have two boys. She helps in the nursery, has served on a Great Banquet team, and went to Spain on a mission trip.
Ashley's hobbies: Reading, spending time with family and friends, trying to DIY something, and a little online shopping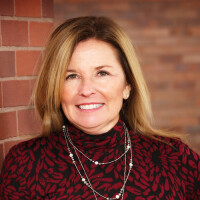 Lisa Kayes
Deacon, Class of 2023
E-Mail:

Lisa has been at ZPC since 2005. She's been married to Kos for 30 years. They have 2 grown children. Kosmas Alec lives in Amsterdam. Alyssa is a kindergarten teacher at Pleasant View Elementary in Zionsville. Lisa's mother, Mary Faulkner, lives in Zionsville and is also a member of ZPC.
Lisa volunteers at the Zionsville Food Pantry and in the Sunday Preschool classes. Her Home Group has helped with IHN and Str8Up Ministries. Lisa states, "I would love to focus on bridging the gap for the college age and young adults at ZPC."
Lisa's hobbies: "I love hiking with my family and our Westie Neeki. We enjoy traveling together also. When at home, I enjoy cooking and hosting extended family.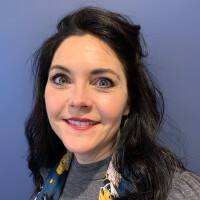 Stacy Nelson
Deacon, Class of 2023
E-Mail:

Stacy and her husband Brian have been at ZPC since 2016. They have 2 adult daughters, who are also married, and they just welcomed their first grandchild in April.
Stacy is a member of the choir and is on the Musical Worship Team. She serves with the Community Assistance Ministry, is a Home Group leader, and has volunteered at VBS. Stacy states, "My focus will be with the fellowship team. I look forward to helping increase personal connections at ZPC, especially after COVID.
Stacy's hobbies: I love cooking, gardening, and singing. I love watching sports.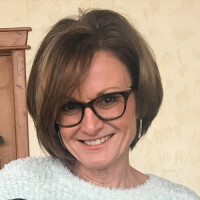 Margot Denger
Deacon, Volunteer Connection Team
E-Mail:

Margot has been at ZPC for 30 years. She has 2 adult children, both who live in Indianapolis. She has been widowed since 2004 and feels blessed that ZPC has been a part of several different phases of her life. She volunteers on the Tech Team Sunday mornings, serves with Great Banquet, and has taught Sunday School in the Children's Ministry for many years when her kids were younger. She also currently serves at Wheeler Mission's Center for Women & Children and is a member of Kaleo, an organization of women that partners with 13 different urban ministries in Central Indiana. She is excited to be serving on the Volunteer Connection team.
Hobbies: walking, traveling, cooking, reading, socializing with friends.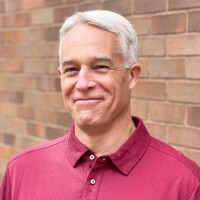 Fritz Breisch
Welcome Shepherds Team
E-Mail:

Fritz and his wife Margie have been at ZPC since 1998. They have been married for 30 years and have three children all in their 20s. Their oldest son works in Chicago for a consulting firm. Their daughter is studying to become a physician's assistant, and their youngest son is studying computer engineering at Purdue. Fritz has been on the Mission Commission, and Jeremiah House Team, and has participated in Great Banquets and Awakenings. He also has been the main contact for Wheeler Mission, where he is actively engaged.
Fritz says, "I am on the Welcome Shepherds team. I am happy to help in any way I can to grow in faith with my church family. I enjoy hiking and visiting state and national parks - I'm working to get to all of them. I also enjoy going to college football games and seeing different campuses. Lastly, I enjoy studying God's Word with other believers. I felt like I had to add that last one in." :)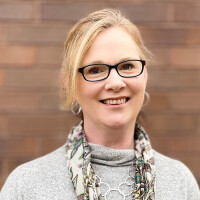 Amy Stehr
Bereavement Team
E-Mail:

Amy has been at ZPC since 1995. Along with her husband, John, they have a blended family with five children -- Morgan, Connor, Jeanie, Riley, and Meredith. They live in Zionsville. Amy has been involved with MOPS, the Meal Ministry, Sunday school volunteer, and small groups.
Amy's hobbies: cooking and baking, reading, traveling, and spending time with my family
ZPC Staff
Adult Ministry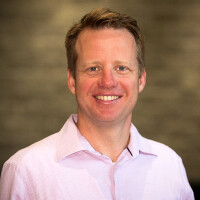 Jerry Deck
Senior Pastor
E-Mail:

Jerry's desire is that ZPC will continually grow in its understanding of how we (as individuals and as a community) fit into the greater story of God in in this world. It is a story of God's love for humanity and God's desire for us to share his love, grace, and peace with those in our neighborhoods (wherever we work, live, or play), our country, and our world. Jerry hopes we can do this through speaking the hope of the gospel in dark situations, by feeding the hungry, by worshipping in truth and grace, by sacrificing our lives for others, and by loving our neighbors and our enemies. Jerry is married to Megan and they have 4 daughters: Shaughnessy, Adelie, Bromwyn, and Liesel. Jerry has served at ZPC since January 2014.
Jerry's Hidden Talent: "I can say the Alphabet backwards."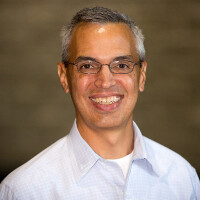 Scott Shelton
Associate Pastor of Discipleship
E-Mail:

Through his ministry, Scott wants people of all ages to receive the grace of Jesus and to share it with others. This means learning about Jesus in community and then living out what we are learning. He works with our children's and student ministries and also adult leaders to help all of us creatively live out loving God with all that we are and loving our neighbors as we love ourselves. Scott has served at ZPC since 1994. Scott is married to Claire and they have 4 kids: Jacob, Lexia, Luke, and Graham.
Scott's Hidden Talent: memorizing sports stats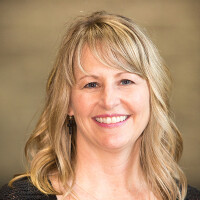 Sally Bias
Director of Communications
E-Mail:

Sally loves to work with other staff members and ZPCers to creatively communicate the love of God. The more visible ways she does this are the ZPC website, videos, the Sunday morning bulletin, and other print materials. She has attended ZPC since 1997 and served since 2003, first administering small groups and now in her role as communications director. Sally has 3 kids: Carly, Celia, and Carter.
Sally's Hidden Talent: "I've been told I am a human jukebox, and I have a special place in my heart for camp songs."
Worship Ministry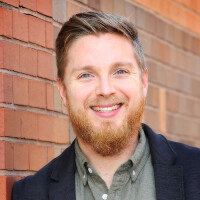 Jason Chapel
Director of Worship
E-Mail:

Jason grew up in Zionsville and became familiar with ZPC through serving on a few Great Banquet teams. He moved, along with his wife, Stephanie, and two daughters, June and Rose, from Michigan in May 2020 to come on staff at ZPC as the Associate Director of Worship. They currently live in Carmel.
Jason's hidden talent: "I can whistle deafeningly loud. It's useful with a 2.5 year old!"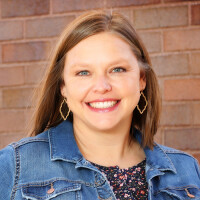 Becky Woods
Worship Coordinator
E-Mail:

Becky has been serving as worship coordinator since November 2018. Becky is married to Mike and they have 3 children.
Stuart Johnson-Kwochka
Technical Director
E-Mail:

Stuart was born in New Mexico but spent most of his life in Burnsville, North Carolina where he met his wife Annalee. They have traveled around for the past several years but have been in Indianapolis since 2017. Stuart has grown to love ZPC through sound engineering since 2018 and it was a great fit for him to come on full time! Stuart says, "My goal for my ministry area is that the technology would be a helpful tool and not a stumbling block for everyone who uses it. On a more creative side, I want the technology to help portray the life and ministry at ZPC."
Stuart's Hidden Talent: I'm in a band, but my hidden talent is my fashion sense.
Children and Student Ministries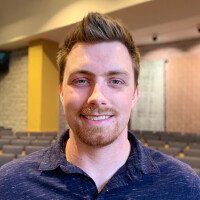 Elia Mrakovich
Director of Next Generation Ministries
E-Mail:

Elia is the new Director of Next Generation Ministries. He comes to us having served at several Central Indiana churches in high school, middle school, and children's ministries. He has a passion for meeting the developmental, emotional, and spiritual needs of students of all ages.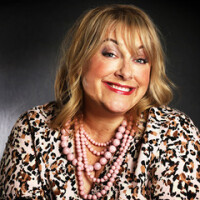 Kristin Lehr
Children's Ministry Director | Birth - K
E-Mail:

Kristin's ministry touches families and kids from birth through kindergarten. Her goal is to have families connecting and growing together in their faith in and out of the church walls. She has served at ZPC since 2008. Kristin is married to David "Chip" Lehr and she has 3 boys: Connor, Carter, and Cooper Inskeep
Kristin's Hidden Talent: "I can play Twinkle Twinkle Little Star on the Viola. Talent I WISH I had: Flaming Baton Twirler."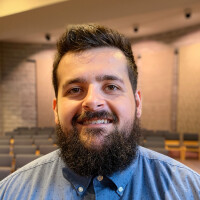 Brendon Saget
Director of Middle School Ministries
E-Mail:

Brendon's ministry includes students from 5th to 8th grades. He has been in Zionsville for ten years and has been doing ministry for six of those years within churches and schools, as well as coaching at various places. His mission is to serve this community and build up the next generation in Christ through meaningful relationships and partnering with parents.
Operations Team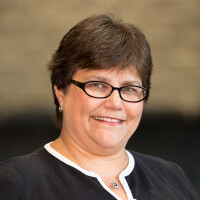 Nancy Baker
Director of Operations
E-Mail:

Nancy oversees the operations of the administrative areas of the church office, as well as providing administrative support for the pastoral staff and the session. Her goal is to provide needed information &/or support for ZPC leaders and families. Her prayer is that you will be blessed by the people and ministries of ZPC and that you in turn would be a blessing to others who don't know the love of Jesus.
Nancy is married to Ron and they have 2+ grown-up children Josh, who is married to Alicia, and Becca. Nancy has worshiped at ZPC since 1991 and has been on staff since 1996.
Nancy's Hidden Talent: "I have mad painting pottery skills."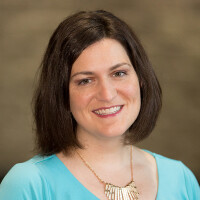 Lisa Price
Ministry Assistant
E-Mail:

Lisa's friendly face is the first you seen when you come into the ZPC office. Her hope is for you to feel welcome and a sense of belonging when you walk into the office. Lisa loves being moved by God's word, connecting with people, attending mom groups, being outside, and spending time with her family. Lisa has served at ZPC since 2003. She is married to Shawn and they have Evey born in 2010 and Grayson born in 2012.
Lisa's Hidden Talents: chocolate taste tester, hosting dance parties in my living room, and photography.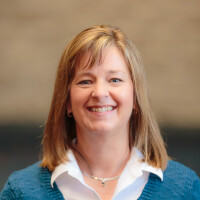 Michele Sutton
Financial Assistant; Mission Commission At-Large Member
E-Mail:

Michele supports ZPC activities and ministries by helping those involved understand their financial information, so they can be good stewards. Her position allows her to see God's hand of provision in the finances of ZPC and also all that ZPC is able to support. Michele has attended ZPC since 2003 and has served in her finance role since 2011. She is married to Jay and they have a son Sam and a daughter Kylie.
Michele's Hidden Talent: "Hiding my talent? I'll have to think on that one…"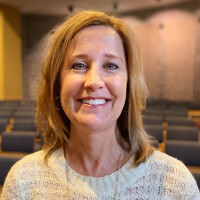 Nancy Gruesser
Controller
E-Mail:

Nancy has been a member of ZPC for 16 years and joined the staff in August 2018. She supports ZPC by providing appropriate financial reporting, general accounting, and budgeting processes to aid our ministries in being good stewards of God's resources. Nancy and her husband, David, live in Zionsville and have two daughters, Nicole and Erica.
Nancy's Hidden Talent: I can slalom water ski.
Facilities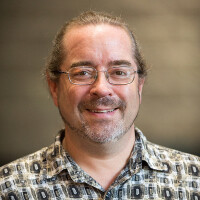 Tim King
Facilities Manager
E-Mail:

Tim is the go to guy for all things in our building. He strives to provide a quality and welcoming environment for the groups and ministries that use our facility. He has served at ZPC since 2003. Tim is married to Heather and they have two daughters, Laurana and Lindriel.
Tim's Hidden Talent: "I am taller than I look."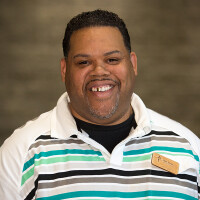 Ben Jones
Facility Coordinator
E-Mail: