Not seeing is believing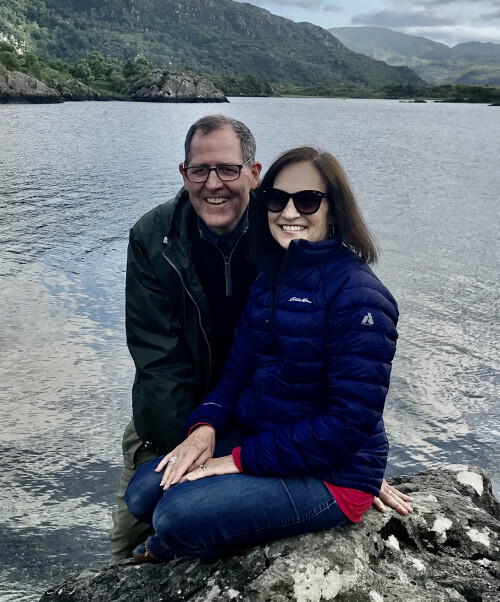 About this post: This blog post is part of a series of daily devotionals where we are exploring Jesus' life through the book of John. To sign up to receive text notification of these posts, text zpcdevo to 39970. We welcome your comments and questions each day.
About the Author: My name is Doug Conner. My wife Tracy and I have been members at ZPC since 2003. We have three grown children (Alex, Erin, and Reid) that all reside in the greater Chicago area, and we became grandparents (the only job on the planet that's not overrated) earlier this year. We lead a Home Group at ZPC, and I have been part of the same Reunion Group since attending the Great Banquet in 2003.
I have always found it easy to relate to the verses in John 20 that describe Thomas's skepticism about the resurrection of Jesus (John 20:24-29). "Unless I see the nail marks in his hands and put my finger where the nails were, and put my hand into his side, I will not believe it." The concept of not buying into something until I have seen it with my own eyes seems completely logical.
Following the traumatic events of Jesus' death and resurrection, Jesus' disciples must have felt exactly the same way. How could it be that Jesus went from being dead to alive, from lying motionless in a tomb to walking and talking? Thomas thought that seeing was the only way to believing, but Jesus challenged him to see and touch his wounds and commanded him to stop doubting and believe. When Thomas finally came around, Jesus said, "Because you have seen me, you have believed; blessed are those who have not seen and yet have believed."
Jesus declares that all who believe and haven't seen are truly blessed. That includes you and me. Believing is about trusting in God's limitless love as revealed through Jesus. God plants the seed of faith in us and helps us believe, even when we can't see. We are indeed blessed!
Activity:
Take a few minutes sometime this week to come up with three or four things in your life that you can't see, but that you know with 100% certainty to be true (by the way, you can't use gravity, that's too easy).
Prayer:
Lord,
Help us to see how blessed we are to believe. Grow our faith, that we may share it with others.
In Jesus' name, Amen.