The Good Shepherd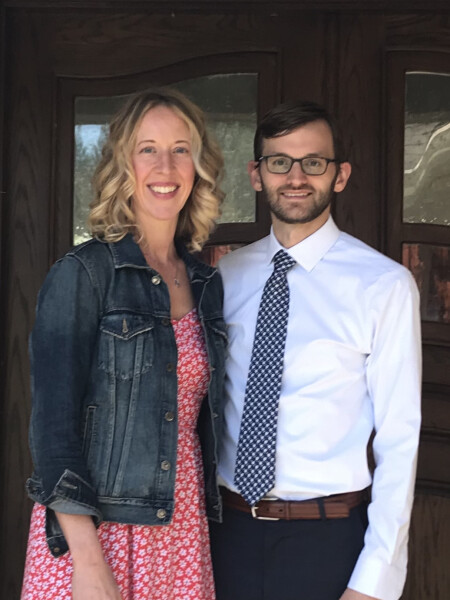 About this post: This blog post is part of a series of daily devotionals where we are exploring Jesus' life through the book of John. To sign up to receive text notification of these posts, text zpcdevo to 39970. We welcome your comments and questions each day.
About the author: Hi! My name is Theresa Beardsley and my husband Andy and I are members at ZPC and very thankful for our church family. I have been blessed by my involvement in MOPS, Thursday morning women's bible study, the Great Banquet, Uganda Mission Team, and our Home Group. We live in Zionsville with our three boys – Jacob, Ben, and Daniel.
Today's devotional focuses on John 10, verses 14-16.
I am the good shepherd; I know my sheep and my sheep know me – just as the Father knows me and I know the Father – and I lay down my life for the sheep. I have other sheep that are not of this sheep pen. I must bring them also. They too will listen to my voice, and there shall be one flock and one shepherd. (NIV)
Here we are reminded that we are known and loved by Jesus. We are loved so fiercely by him that he laid down his life for our sins so that we may have eternal life with him. And as Jesus teaches us here this promise is intended not just for some, but for everyone who believes in him. He was sent to bring ALL sheep into his fold. We don't always like to admit this, preferring instead to look down on others who we feel are not living right or judging others' sins more harshly than our own. However, Jesus lived his life by this promise – all throughout the gospels we hear stories of Jesus showing love to all kinds of people. He didn't limit his reach to just the "right" kind of people; he spent time with the outcasts – prostitutes, tax collectors, lepers...the list goes on. He truly desired to know them and wanted to bring them into the fold.
As Christians we are called to live our lives as Jesus did, and this is never truer than during the Christmas season. As the song tells us, "It's the most wonderful time of the year!" And it is wonderful; we are celebrating the most amazing gift ever given – Jesus. We celebrate with decorations, delicious food and gifts, and by gathering with family and friends. It is a joyous time! Yet for those feeling like they're outside the fold, it may be hard to see the joy of the season. This could include those who are incredibly lonely, grieving a loss, suffering from an illness or feeling a distance from God. Being in one of these spaces at any time is hard, but at Christmas it can be even tougher when everything around you says you should be filled with joy and happiness.
Let this passage remind us to reach out to the broken and look for those on the outside to show them they are known and loved. And if you are feeling outside the fold this season, remember the promise with which Jesus came and that he loves and cares for you and will never abandon you.
ACTIVITY:
Look for someone who may feel outside the fold – this may be someone you know – perhaps a recently widowed neighbor, a friend struggling with his faith, or an acquaintance who you have judged harshly in the past. It could also be a stranger – the homeless person on the corner who feels invisible to many or the cashier checking out the busy holiday shoppers who forget to make eye contact. If it is you feeling outside the fold, take some quiet moments to read Psalm 23. This will be familiar to many of you but try to read it with fresh eyes and see how God cares for you.
PRAYER:
Dear Heavenly Father,
Thank you for sending Jesus to be our Good Shepherd. Show us how we can better love others so that they see you in us. Please help us remember how you are always present and watching over us.
Amen.