May 31 marked the end of the ZPC fiscal year. For the first time ever, we ended with more than a $100,000 surplus! Sunday, June 10 was a great day of gratitude as we reflected on God's work in the last year and how people's lives have been changed through the power of Christ. We heard from Molly Dzurisin, who is one of ZPC's covenant children. Molly, who is a 2018 Zionsville High School graduate and lifelong ZPCer, shared how her faith has grown and, in turn, has impacted others.
Watch Molly's Testimony.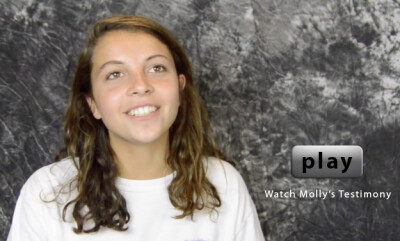 Additionally, we heard from Ryan and Emily Elmore, ZPCers whose home group has shaped their experience of ZPC as well as their discipleship. Just as Jesus chose a group of disciples in which to pour his life-changing love and grace so too do we believe that it is in gathering as groups of disciples that we experience the love and grace of Jesus.
Libby Pollak and her 10-year-old daughter Ellie shared how serving Christ by serving the homeless has given them the opportunity to experience Jesus in ways they never anticipated. It is a beautiful reflection of what we discovered during our sermon series on James which is that being shaped like a disciple only occurs as we practice our faith. By opening up our building (for 3 weeks this year!), we've hopefully been part of changing the lives of those in our community as well as being shaped more and more like Jesus.
Watch the Pollaks' testimony.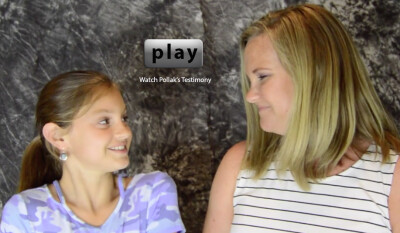 During the last part of the service we learned the ZPC Session has decided to give away half of this year's surplus.
As a a recap, we are giving Youth For Christ $18,000 to pay for their initial summer program in the Juvenile Justice Ministry (JJM). Director of JJM Chase Yarborough was present at our celebration service. He told us that 70% of youth offenders will return to delinquent centers or prison; however, that number drops to 20% for those who are in programs like JJM! What a joy that we get to partner with them in this ministry and to help make a difference in the lives of young people.
Additional Information about JJM:
We also are giving Str8Up, a ministry we partner with in Northwest Indianapolis, $9,000 for summer scholarships for inner-city kids. This money will allow over 65 kids to experience the love of Jesus and Christian community during a 3-day camp.
Finally, we are giving $27,000 to The Outreach Foundation to help build a retreat center in Syria that will serve as a respite for Christians who have experienced physical, emotional, and spiritual trauma over the last several years. Many Christians in Syria have chosen to remain there to be a witness of Christ's peace, love, and grace. In the midst of that, we hope this gift from ZPC reminds them they are not alone and they have not been forgotten.
Additional Information about The Outreach Foundation's retreat center in Syria:
In a letter to our congregation, Senior Pastor Jerry Deck said, "Please know how grateful I and the Elders of ZPC are for your willingness to give so freely. It is because of your generosity that we as the Session of ZPC felt compelled to give away half of the surplus that we received as a testimony to the reality that just as we have freely received, so too must we freely give."