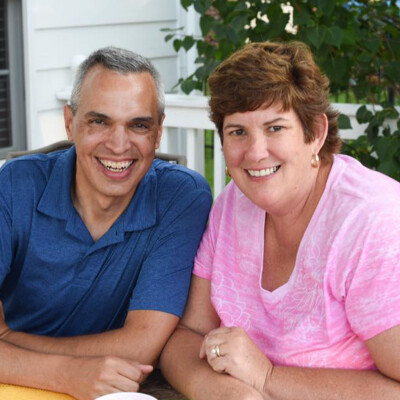 About this post: This blog post is part of a series of daily devotionals where we are exploring Jesus' life through the book of John. To sign up to receive text notification of these posts, text zpcdevo to 39970. We welcome your comments and questions each day.
About the author: Rev. Scott Shelton is the Associate Pastor of Discipleship at ZPC. In his role, he feels privileged to help people grow to be shaped more like Jesus through things like Home Groups, Great Banquet, Sunday morning classes, ZPCMen, and ZPC Women's Ministries, Second Half Adventurers, local and global missions, and even everyday conversations or phone calls. Scott is married to Claire and they have 4 children: Jacob (senior at Huntington University), Lexia (sophomore at Indiana Wesleyan University), Luke and Graham (both juniors at Covenant Christian High School), and one sweet little dog named Dixie.
"Then Herod called the Magi secretly and found out from them the exact time the star had appeared. He sent them to Bethlehem and said, "Go and search carefully for the child. As soon as you find him, report to me, so that I too may go and worship him."
After they had heard the king, they went on their way, and the star they had seen when it rose went ahead of them until it stopped over the place where the child was. When they saw the star, they were overjoyed. On coming to the house, they saw the child with his mother Mary, and they bowed down and worshiped him. Then they opened their treasures and presented him with gifts of gold, frankincense and myrrh. And having been warned in a dream not to go back to Herod, they returned to their country by another route."
I love the magic of Christmas. I remember growing up as a boy and being so excited to see what was under the tree or in my stocking – I felt like Christmas morning would never arrive. And the magic happened for our family just three years ago, when our 4 kids received a puppy under the tree. They had been begging for a puppy and we finally gave in.
Even more, we see the magic of Christmas in Matthew 1 and 2. The Holy Spirit miraculously helps a young girl named Mary to conceive and helps Joseph not to run away, speaking both to Mary and Joseph through angels – wow!
We see the Magi follow this miraculous and magical star that stops over Bethlehem and they meet the Messiah as a baby – wow! Matthew says they are "overjoyed." The Magi were overjoyed because they saw the Messiah, the Son of God, this King born to a poor peasant couple. They felt the magic and the miracle of Christmas, just as the shepherds did, Mary and Joseph did, and we do even today. An old pastor was once asked how he was still so joyful and excited about his faith after a lifetime of being a pastor. He thought for a moment and said, "I never lost the wonder." He never lost the wonder of the Son of God coming to earth as a baby, growing up to sacrifice his life that we might have life – abundant life here on earth and second life with God for eternity – wow! This is the reason we get excited about Jesus, about church, about our faith, family and friends! So never lose the wonder of God's love for you through his son – born today in Bethlehem.
Prayer:
O Jesus,
Today we praise you and celebrate the wonder and the magic and the miracle that through you we can have hope, love, and life. Help us, Jesus, to never lose the wonder of knowing you as our Savior and Lord. Amen.