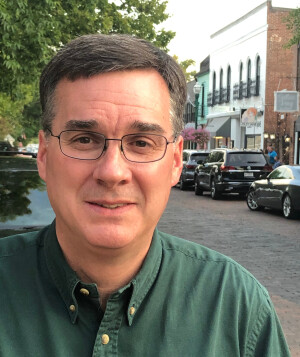 About this post: This blog post is part of a series of daily devotionals where we are exploring Jesus' life through the book of John. To sign up to receive text notification of these posts, text zpcdevo to 39970. We welcome your comments and questions each day.
About the author:
In John 17:13-16, Jesus is praying for his disciples shortly before his crucifixion, saying "I told them many things while I was with them in this world so they would be filled with my joy. I have given them your word. And the world hates them because they do not belong to the world, just as I do not belong to the world. I'm not asking you to take them out of the world, but to keep them safe from the evil one. They do not belong to this world any more than I do."
The world is a fallen place. As a part of ZPC's justice ministry working with in the Neighborhood Christian Legal Clinic, we hear the troubles experienced by impoverished clients. These include, among others:
Two mothers of special needs children being summarily evicted from their apartments with one week's notice because they complained to police about bullies in the apartment complex torturing their children, including firing a nail gun at the head of a child with autism.
An 85-year-old woman, alone in this world, with diabetes that has caused her to lose the sensation in her hands and feet, whose house was condemned by the health department because, among other things, the front door wouldn't close completely, forcing her to leave her house with no place to go.
A grandmother with credible evidence that her son-in-law is raping her young grandchild, but no one will listen. Among other things, being poor in America can mean being invisible.
Jesus tells his disciples "many things" so they "would be filled with my joy," even in this fallen world. What is Jesus' joy? The passage suggests that joy comes from God's Word. Since Christ lived by that word, perhaps we can find more specific clues in how he lived.
Based on his life, joy would not seem to flow from the society in which he lived or from material possessions. Instead, it seems to flow in part from helping others, as commanded by God's word. Jesus spent his life with sufferers. He lavished his love and his care on those who needed it most.
Personally, these days I find joy in seeing the good done by others. I'm not talking about heroic deeds by any measure. I'm talking about common, every day kindness and generosity that people show to those in need.
As an excuse to intrude in people's lives, I photograph these joyous moments for a local newspaper under a monthly column called "Project Good." While my focus includes all of Zionsville, over the last several years it's been my privilege to photograph stories of people from ZPC:
Sewing quilts for the homeless,
Providing respite for, and breaking bread with, homeless families,
Tutoring elementary school children on the Indianapolis near-north side,
Partnering with a Coptic church to collect food for the hungry,
Building habitat homes,
Operating the Zionsville Food Bank, and
Mentoring high school kids at Str8Up Ministries.
While I suspect the greatest joy is in helping others, I find joy in simply recognizing the good being done around me.
Activity:
Sit back and reflect on the good around you. While the world is a fallen place, God lives within those who believe and there is good to observe.
Prayer:
Lord, please help us see your presence in this world.
[Author's note: While I was willing to fight the health department on constitutional grounds, the 85-year-old client with diabetes preferred the suggestion of a clinic volunteer who thought a retiree at her church could fix the door with something called a "screwdriver." It's a good thing I don't work alone.]