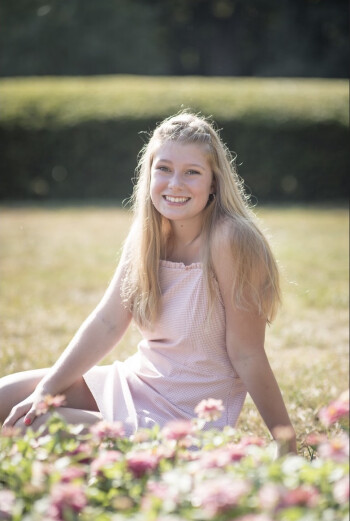 About this post: This blog post is part of a series of daily devotionals where we are exploring Jesus' life through the book of John. To sign up to receive text notification of these posts, text zpcdevo to 39970. We welcome your comments and questions each day.
About the Author: Natalie is a senior at Carmel high school and has been going to ZPC her whole life. She plays the flute in the band and enjoys learning about history. She volunteers every Sunday in the Treehouse and at VBS during the summer.
Trust is such an obvious concept in the Bible but I feel like it's been overlooked by people searching for more specific messages to help them through a certain phase in their life. While there's nothing wrong with that, it's important to remember trust. Trust should be the first thing we turn to when in a crisis, because if you can't trust God or Scripture, then what's the point of reading it to find answers?!
Trust is so clearly demonstrated all throughout John 21. It takes place after Jesus had already died, been resurrected, and visited his disciples twice. The first time was when the disciples were fishing all night, but they hadn't caught any fish. Then in the morning, a man yells at them from the beach to put their net on the other side of the boat. When I read this, I thought to myself, they must be SO desperate to catch fish if they believe that moving their net over a few feet will make any difference. But without hesitation, they trusted the man and cast their net over the other side of the boat. Come to find out, that man was Jesus! But the disciples didn't know that so what caused them to do that? Maybe they were desperate to catch fish and also they were able to trust and act on that trust.
They demonstrate this same trust later on throughout the day. Once when Jesus tells them to come to shore and eat breakfast with him. They still didn't know it was the Lord but trusted him anyway! When they had eaten and realized that it really was Jesus who invited them, the act of trust is demonstrated once again. Jesus is talking to Peter, and upsets him by asking over and over if he loves him. Of course Peter loves Jesus! But even after seemingly doubting his love, Peter trusts Jesus when asked to follow him and leave the others behind.
The amount of trust that the disciples displayed in front of Jesus is the same type of trust you and I should possess--the ability to trust even when we do not understand. When we're flipping through our Bibles trying to find the right verse to settle our nerves about something bothersome, first trust God. He's got this! He's gotten you this far. There is no one more deserving of your full trust than Jesus himself.
Activity:
Think of that thing that's making you worry. Maybe it's your last final exam before break, a meeting with your boss tomorrow, or even something little like what you're going to have for dinner tonight. Next, think about how small your worry is compared to God. Trust in him! Let go of your worry (easier said than done, I know) and put all your faith and trust in him.
Prayer:
Dear Lord,
Thank you for always being there for me even when I don't see it. Please take charge of all my worries and help me trust in you when times get rough. I know that you have a perfect plan for me that is going to turn out amazing. Help me to have a Peter-like trust that leads me to you every day. Thank you for all you do for me!
In Jesus' name I pray,
Amen!